This image shows the S-Vision Glass Rake balusters on a Beech Openplan Staircase.
This Staircase has Stairplans contemporary Square handrail and baserail profiles with square newel posts.
S-vision components are available to order online or if you are looking for a new staircase with the S-Vision contact us on the details below.

Phone 01952 608853
Fax 01952 228679
Email Sales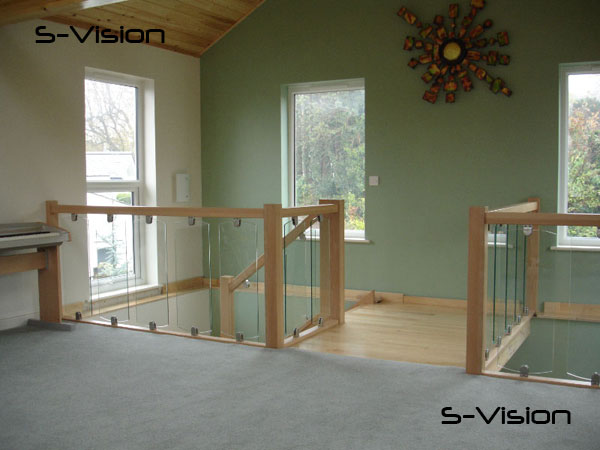 The Landing area can also use the S-Vision system. S-Vision Glass balustading uses 8mm toughened glass and Quality stainless steel Brackets the Stainless steel Glass Brackets come complete with fixings for connectiong into timber.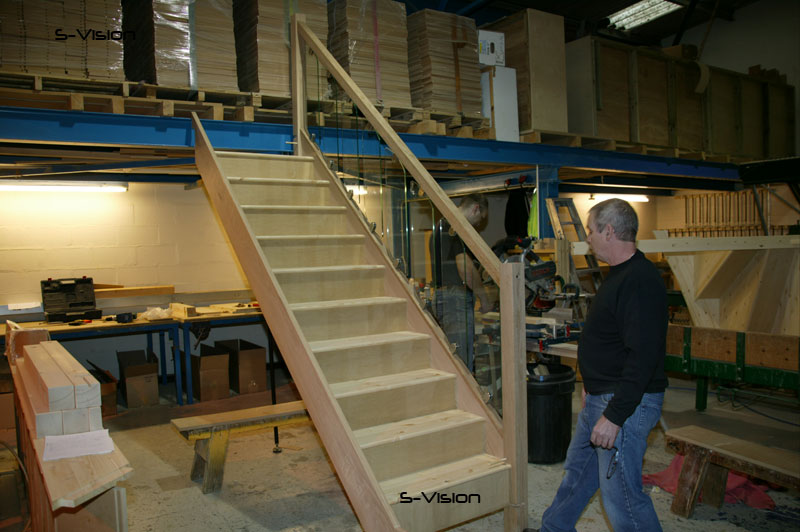 Here is a photo showing a Oak staircase going through our Factory Production with the S-Vision Glass Balustrade.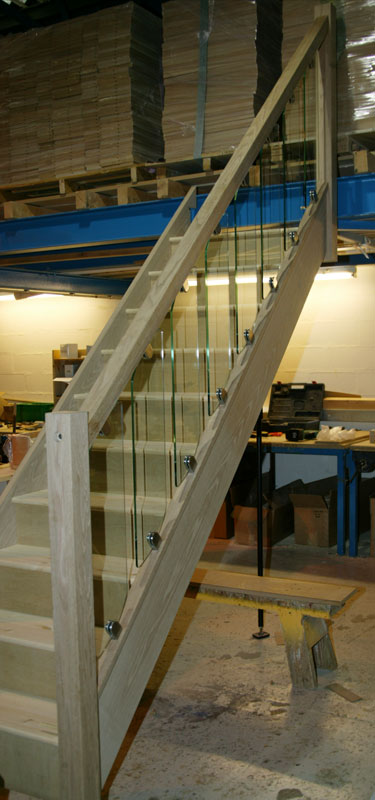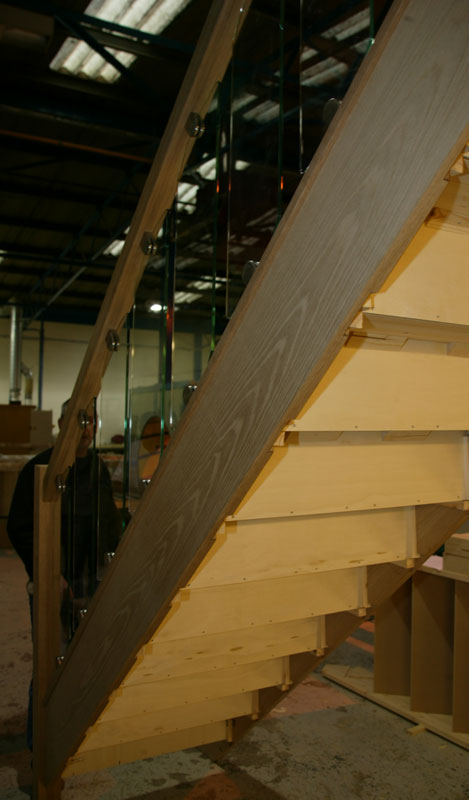 Stairplan also offer other Glass Balustrading options
Look at The Townsend Staircase | New Vision Glass Balustrade Option | Glass and Stainless Steel Balustrading
Order S-Vision Components Online
Stairplan are one of the UK's Leading Staircase manufacturers and Balustrading suppliers we supply a large number of Merchants, Joinery Companies, Builders and Loft Conversion specialists aswell as supplying directly to the Public being is a Self build project, a loft conversion or a Replacment staircase or just Balustrade.

Measuring your staircase