Pigs Ear Handrail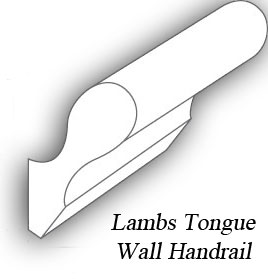 The Pigs Ear Handrail Profile
Stairplan offer pigs ear handrail in a veriety of timbers including Pine and White Oak a choice of lengths are also available.
Pigs Ear Handrail is also known as Lambs Tongue Handrail.
This style of handrail is a profile of handrail that has been used in the UK for many years, it fits directly to the wall without the need for metal wall handrail brackets that are used on typical round mop stick wall banister rails.
The benefit is that a pigs ear handrail wont project as far out from the wall as a typical stair banister rail, making this a choice well worth considering on narrow staircases.
Order your pigs ear handrail online
Whilst the handrail section itself is usually a little more expensive than a round mopstick handrail not having the need for wall handrail brackets will make the Pigs Ear handrail a lower cost alternative.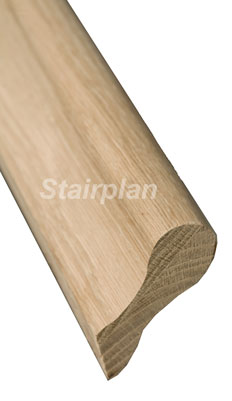 Measuring your staircase
Other Wall Handrail Options
We offer the Axxys Wall Handrail in a Box sets and the Fusion Wall Handrail kits