Stairplan believe in constant improvement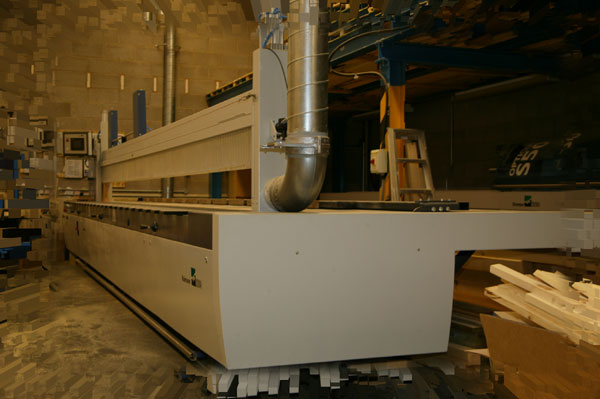 Our latest Beam saw helps us achive higher quality and speed when selecting the timber for your new staircase, this saw offers digital setting and has a laser guide to help the operator set the timber correctly. Being a beam saw this ensures the timber is cut straight.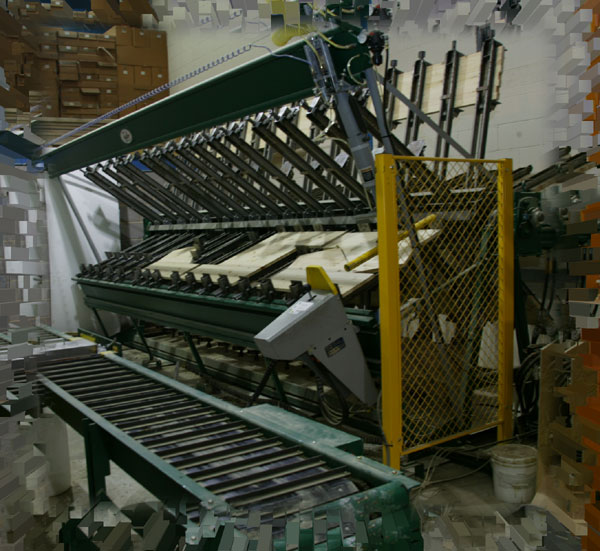 Our laminating cramp allows us to laminate multiple components at one time, the cramp has a facility to rotate so whilst you are working on one tier of the cramp the items on the other tiers are left for the glue to cure.
All of our staircases get Pre-assembled in our staircase assembly workshop before being taken down into managable sections for delivery and so you can get the staircase into the property. Be aware many stair manufacturers claim to assemble their staircases prior to dispatch my advice to you is look for photos on their website showing you the stairs in the workshop (not just one stair) or you could visit the workshop. A staircase that has been pre-assembled in the workshop can save the installer hour when fitting the staircase - saving you money.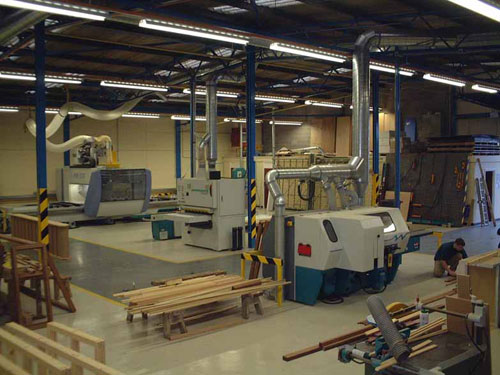 This picture is a little out of date only showing our first CNC Router but it gives you a little more insight to who you are deailng with when you are looking to order a staircase.
How to get a Quick Quote ?

Have a look through the stair layout drawings we have on the websites identify the layout closest to the staircase you require and phoneus with the reference, you can also let us know the style and materials you would like the stairs in.
Phone 01952 608853